Our BIOCLENS® technology uses encapsulated bacteria in a lens shaped carrier to provide intensified ammonia and nitrate removal to very low levels.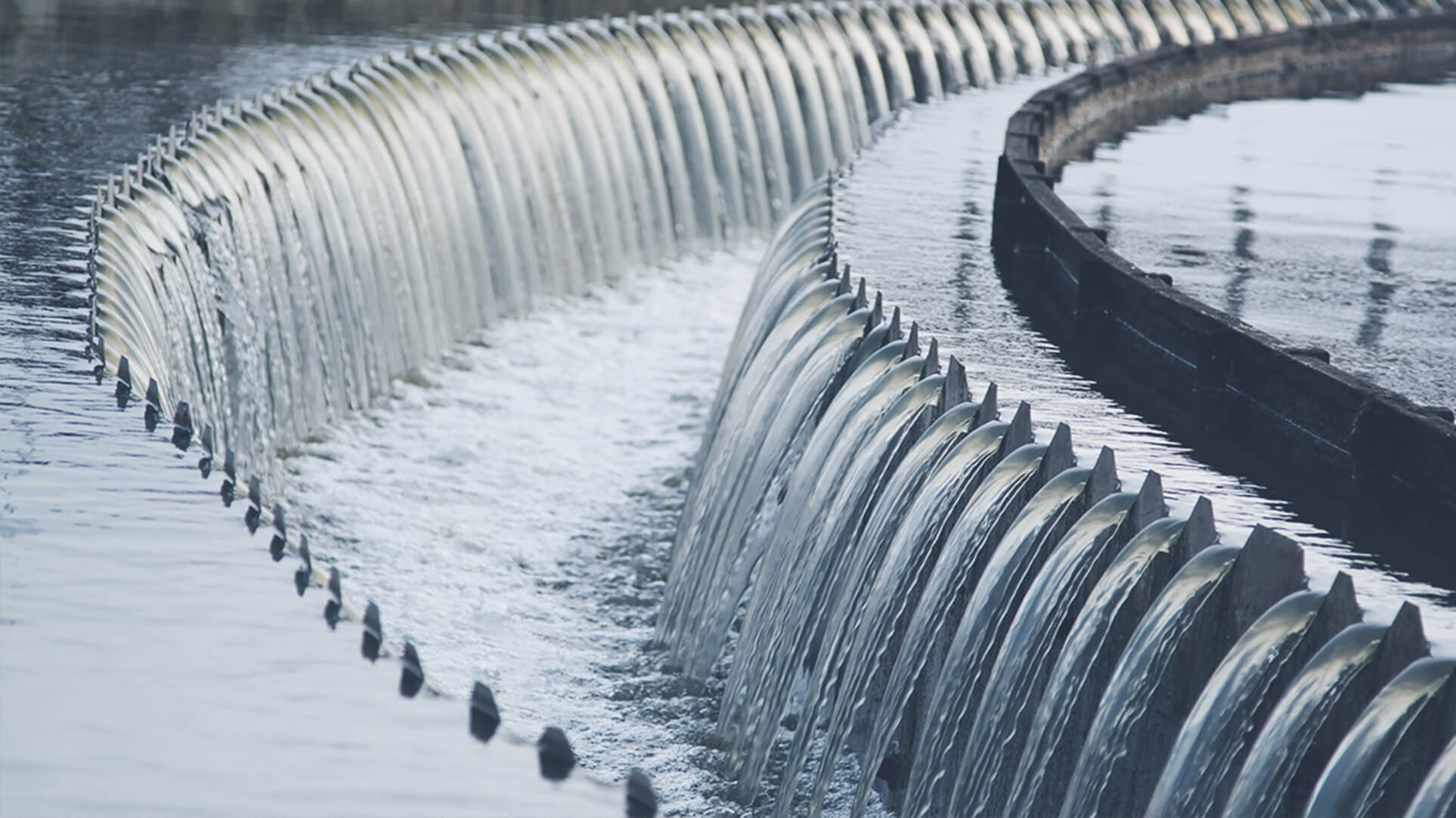 Cost Effective Ammonia and Nitrate Removal
Our BIOCLENS® technology uses bacteria encapsulated in lenses as a biocatalyst to enhance and accelerate natural biological processes which break down organic matter.
The lenses contain living bacteria which is immobilised in a stable, porous PVA gel matrix. As these are stirred in a reactor, water and dissolved impurities diffuse through the lenses and come in contact with the bacteria, causing targeted reactions to occur. The specific bacteria required for nitrification or denitrification can be encapsulated in the lens, creating intensified activity. The encapsulation protects bacteria in saline environments and from high concentration of ammonia or nitrate in the feed (above 1,000ppm).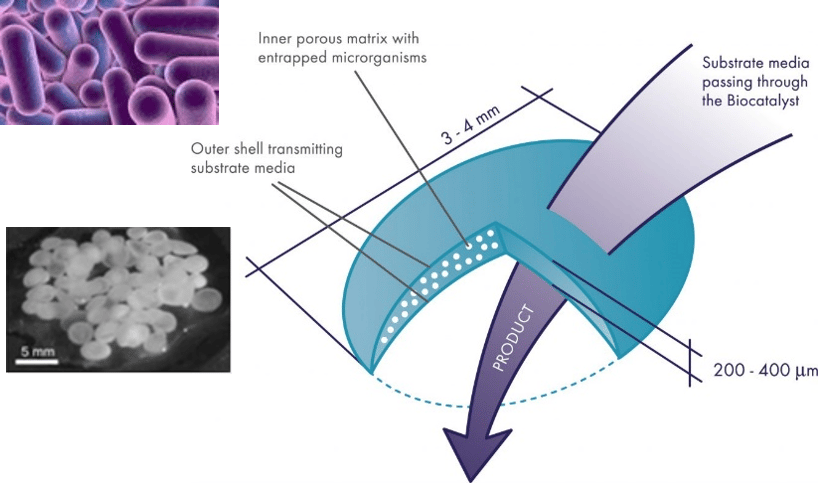 Targeted Reactions
Ammonium (NH4+) in the wastewater permeates into the lens​ to allow the ammonia oxidizing bacteria (AOB), embedded inside lens, convert the ammonium (NH4+) to nitrite (NO2–)​.
NH4+ + 1.5 O2 → NO2–+ 2H+ + H2O​
Then the nitrite oxidizing bacteria (NOB), also embedded in the lens, then convert nitrite (NO2–) to nitrate (NO3–).
NO2–+ 0.5 O2 → NO3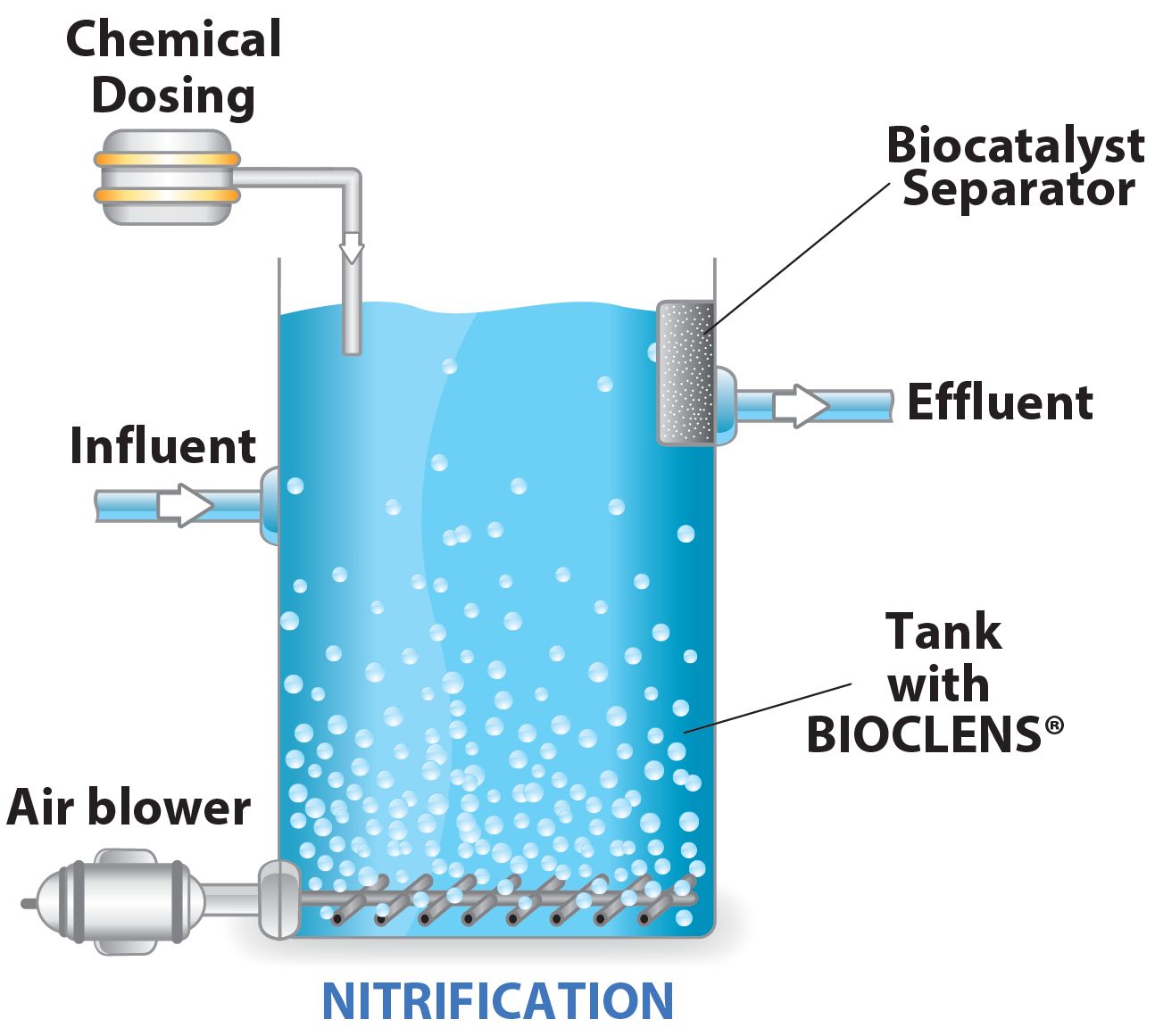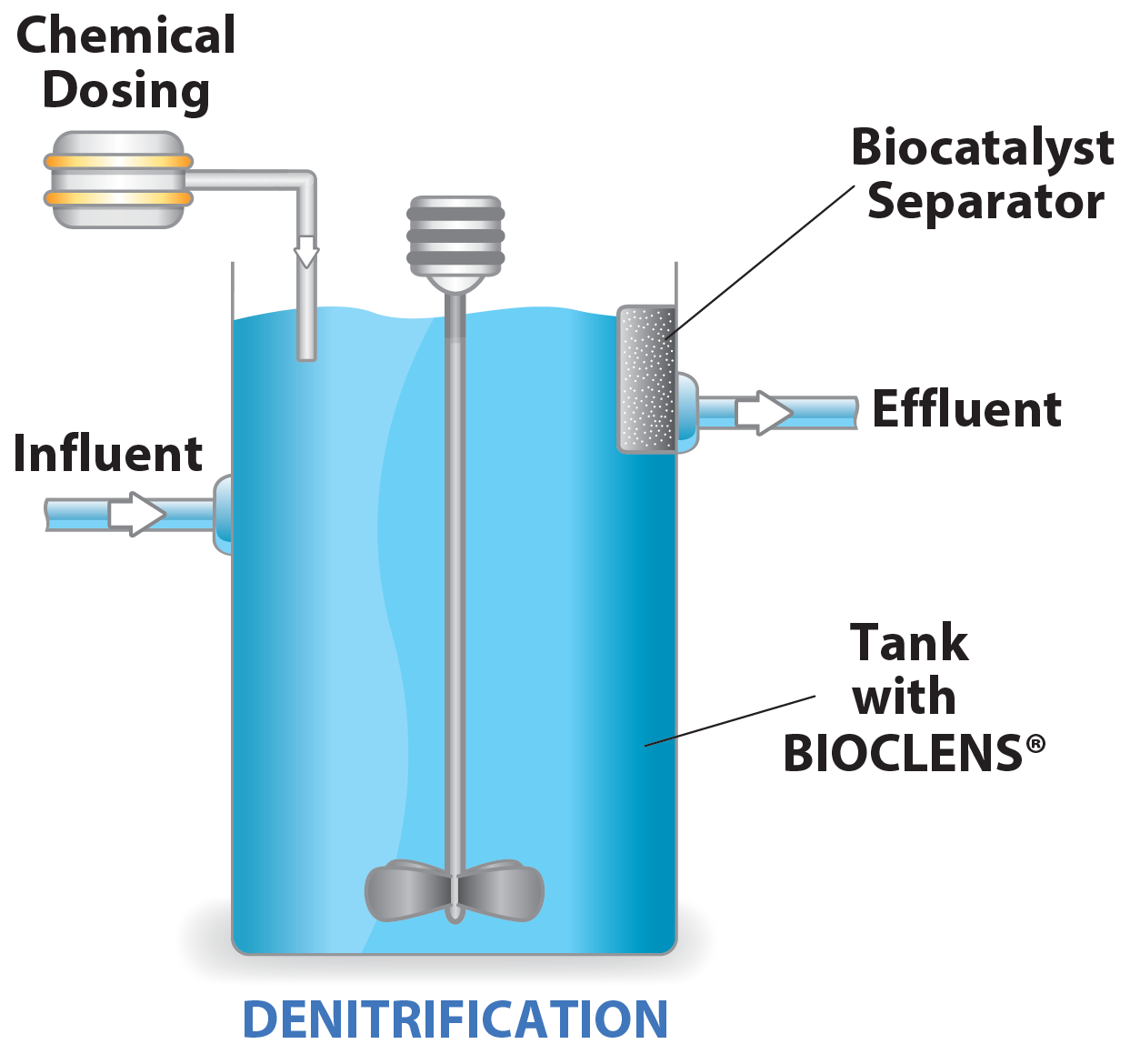 Nitrate Removal
Nitrate (NO3–) in the water permeates into the lens
Nitrate reducing bacteria embedded inside the lens convert the nitrate (NO3–) to nitrite (NO2–)
Nitrite (NO2–) is then converted to nitrogen gas (N2)
Both reactions require a carbon source as an electron donor
2NO3–+ 10e– +12H+ → N2 + 6H2O
ACHIEVE VERY LOW AMMONIA AND NITRATE LEVELS (<1PPM)
SMALLER SITE FOOTPRINTS DUE TO HIGH BACTERIA ACTIVITY
HIGH ACTIVITY IN SALINE ENVIRONMENTS AND WITH HIGH INFLUENT CONCENTRATIONS DUE TO ENCAPSULATION
LOW CAPITAL AND LIFE-CYCLE COSTS
Applications
BIOCLENS® can be applied to a range of industries:
Get in touch
Find out how we can help with your water treatment challenge using the BIOCLENS®  technology.