Clean TeQ Water's sulphate removal technologies provide affordable treatment for mining/industrial water, groundwater, and the oil & gas industries.
Sulphate is widely distributed in nature and may be present in natural waters at a range of concentrations. High sulphate concentrations can be present in groundwater, and is common in mining/industrial wastewaters where sulphuric acid is used. Sulphate can cause:
Taste and health issues when present above 250 mg/L in drinking water
Scaling or corrosion issues which can damage equipment in water treatment, mining, or industrial processes
Environmental issues when discharged to rivers or lakes, or when injecting into an aquifer
Sulphate discharge limits vary between countries, when being discharged to the environment, with most countries opting for a limit in the range of 250-1000 mg/L.
Sulphate Removal Technologies
Clean TeQ Water's sulphate removal technologies provide affordable treatment for groundwater, mining/industrial water and the oil & gas industry. We provide customised flowsheets with a range of technology options for sulphate removal. Selectively removing sulphate using our technologies can prevent damaging reservoirs in oil and gas applications, and can purify process streams in the mining/manufacturing industries, allowing process water to be reused.
The moving beds used by our ion exchange technologies such as DESALX® often allow us to create gypsum based solids as the only waste product when removing sulphate, providing customers an affordable zero liquid discharge solution.
In some cases, a combination of our CIF® (continuous ionic filtration) technology with either nanofiltration or reverse osmosis is a more suitable option to meet the client's water treatment targets. In these flowsheets a HIROX® configuration is typically used, and the brine from the membranes is used for chemical free regeneration of the ion exchange pre-treatment step.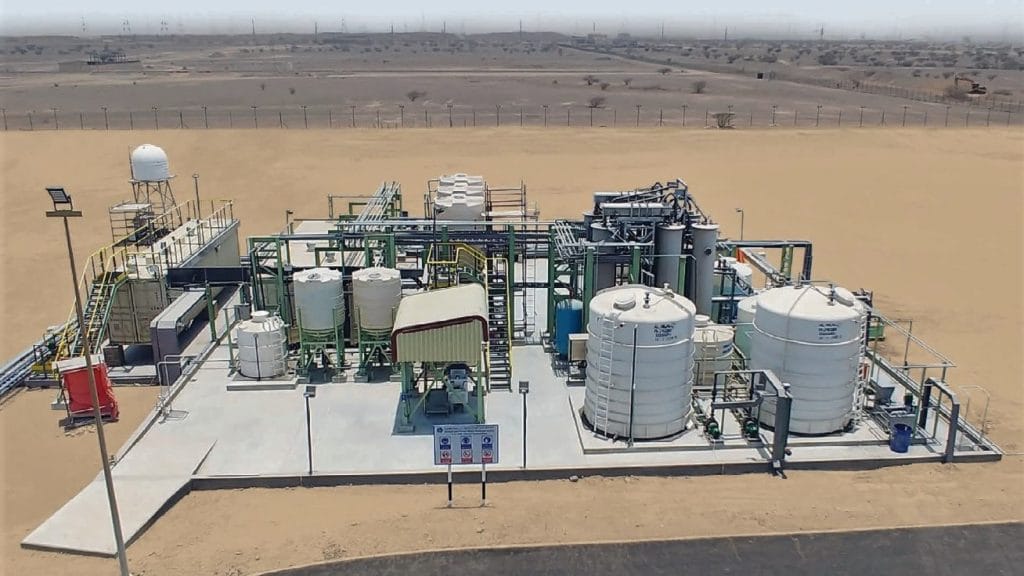 HIGH WATER RECOVERY
(TYPICALLY >90%)
SELECTIVE /TARGETED SULPHATE REMOVAL
ZLD POTENTIAL BY
PRECIPITATING GYPSUM
SOLIDS
SIMPLE OPERATION AND MAINTENANCE
LOW CAPITAL AND OPERATING COSTS
Get in touch
Find out how we can help with your sulphate removal challenge using the contact form below.