All of Clean TeQ Water's projects are executed under our Quality, Health Safety and Environment (QHSE) System. As part of our commitment to continual improvement and providing high quality outcomes for clients, we have the following third party accreditations: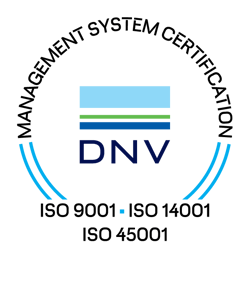 ISO 9001 –  Quality Management System
ISO 14001 – Environmental Management System
ISO 45001 – Occupational Health and Safety Management System
SHEQ Management Plan
One of the first documents submitted to the Client is the QHSE Project Management Plan. The QHSE Project Management Plan is project specific and details the control measures in place to manage Quality, Health and Safety and Environment for the duration of the Project.
After the contract has been awarded, the QHSE Project Management Plan Template will be tailored by the Project Manager, based on inputs from the client, to suit the agreed timeline, specifications and QHSE requirements of the contract in addition to the appropriate Standards.
Engineering
All engineering judgments, decisions and recommendations will be supported by scientific data and calculations. Scientific data include but not limited to information obtained through research & development projects, pilot plant operations, peer-reviewed scientific journals and engineering references. All calculations will be performed by engineers qualified in their respective discipline manually, using spread sheets and/or validated commercial software.
Hazard and operability (HAZOP) studies and Design Reviews will be carried out with the client's representatives and the design engineer.  Changes and updates to all design documentation as a result of these meetings are incorporated into existing design documents and a new revision is issued to the client for approval.
Documents are issued to the client for review prior to acceptance.  Key document deliverables required for client approval are identified during the project kick-off meeting and/or in the contract documents.
Document Control
Document control procedures will be put in place to prevent the unintentional use of obsolete documents for construction or decision making. This will be as per Clean TeQ's documenting control guideline and will be managed by the Quality Manager.
Approvals
Clean TeQ's Quality system ensures all deliverables and calculations go through a multi-stage check and approval process. This multi-stage approval system is in place to ensure stringent quality control on all deliverables.  To maintain the highest level of engineering design integrity, Clean TeQ's policy requires that only personnel with relevant experience and qualification will be directly involved in delivering the design deliverables. In addition, every deliverable will be internally reviewed and sign-off by relevant discipline leads. Then it will be submitted to the Technology Manager who will perform a final review before submitting to Project Manager.
Fabrication & Manufacturing
Clean TeQ's Project Manager and Project Engineer are dedicated to procurement and delivery.  As part of Clean TeQ's quality system, a complete quality management plan is generated at the start of the project. During the early stages of the project, the Project team prepares inspection and test plans (ITP) for all equipment items, covering the quality assurance required from placement of order to delivery and final checking.  These ITPs are regularly audited by the Quality Manager.
All buy out mechanical items will be sourced from reputable suppliers according to client approved datasheets who will be responsible for their own fabrication. However, in order to ensure that the necessary quality standards are met, vendors will be requested to submit inspection and test plans (ITP's) for approval prior to commencement with fabrication.  A quality control inspector and expeditor will be appointed to inspect the quality of fabrication work in line with the appropriate hold points on the ITP's and to ensure that fabrication progresses in line with the agreed time schedules.