ATA® is a polymer based technology which rapidly separates tailings into reusable high strength solids, and clarified water for immediate recycling.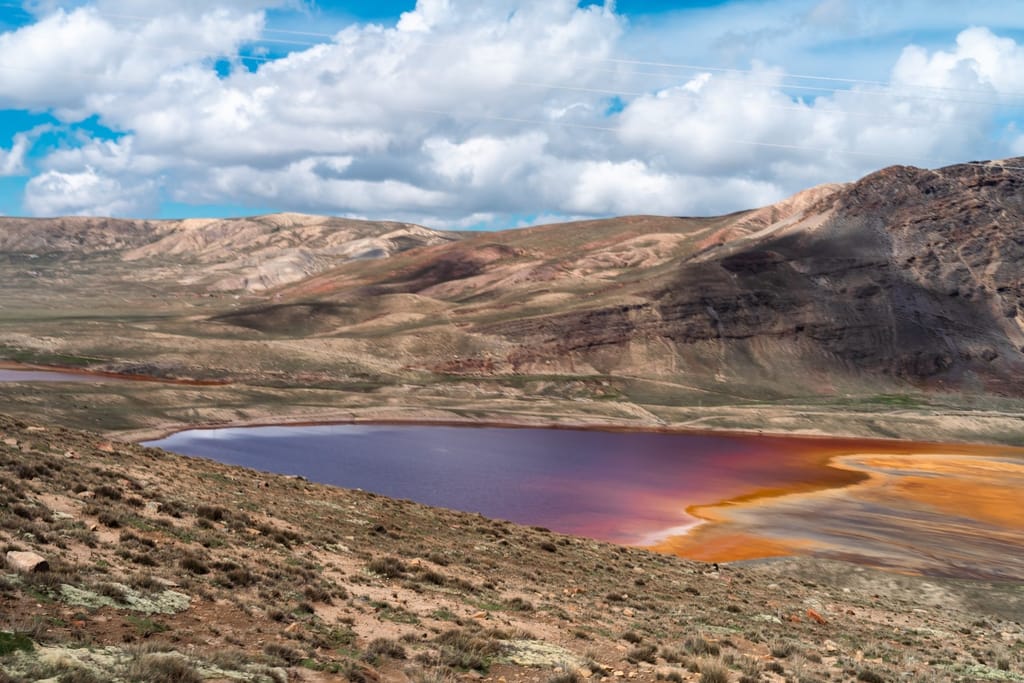 ATA® provides a safe and low-cost mine tailings treatment process which rapidly separates water and solids to produce stackable tailings and recycled water. The technology uses smart chemistry to rapidly agglomerate the solids in ore slurries. The resulting materials can be compressed and stacked, with the extracted water being returned to recycle, dramatically reducing the mine's water usage. In underground mining operations the compact material may also be used for backfill, with or without cement.
Current technologies for mine waste dewatering employ a mix of high-pressure filtration and/or mechanical evaporation to remove water from slurry, which is both capital and energy intensive. ATA® aims to solve these issues, providing a simple, environmentally responsible, cost effective solution for tailings dewatering.
Process Description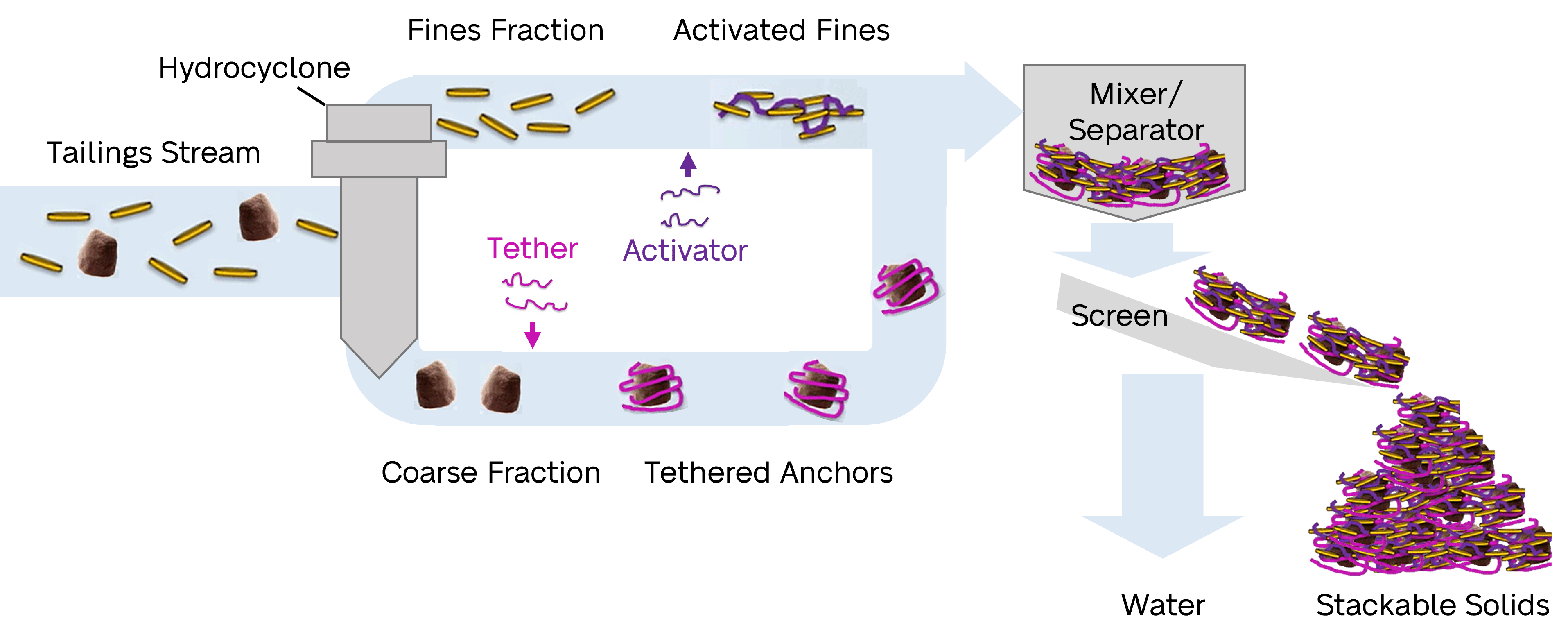 ATA® (Activator, Tether, Anchor) uses proprietary polymers to rapidly dewater mine tailings. The tailings stream is first split into finer and coarser fractions using conventional methods. The fines stream is combined with the activator polymer to produce activated fines, and the coarse stream is combined with the tether polymer to produce tethered anchors.
When the streams are mixed, the activated fines and tethered anchors solids immediately stick together. The mixture is then screen filtered under its own gravity to separate the solids from the water. The solid formed doesn't disperse in water and has a high geotechnical strength, allowing it to be directly stacked and used as mine fill.
Comparison of ATA® with Conventional Flocculation
ELIMINATES TAILINGS PONDS AND REDUCES WASTE
PRODUCES DIRECTLY STACKABLE SOLIDS
IMMEDIATE RECOVERY OF HIGH QUALITY WATER
CAN BE USED FOR NEW MINES OR REMEDIATION
Get in touch
Find out how we can help with your water treatment challenge using the contact form below.