Clean TeQ Water Achieves Practical Completion of Laramba Water Treatment Plant
Clean TeQ Water is pleased to announce it has received Practical Completion for the design, manufacture, and delivery of a water treatment plant to remove uranium from bore water in Laramba, a remote indigenous community, approximately 200km north-west of Alice Springs in the Northern Territory.
The contract, signed in May 2022 with Power Water Corporation, for the delivery of this project is the first plant to be delivered as part of the Northern Territory Government's $28 million program to improve water quality and supply infrastructure to prioritized areas of critical need.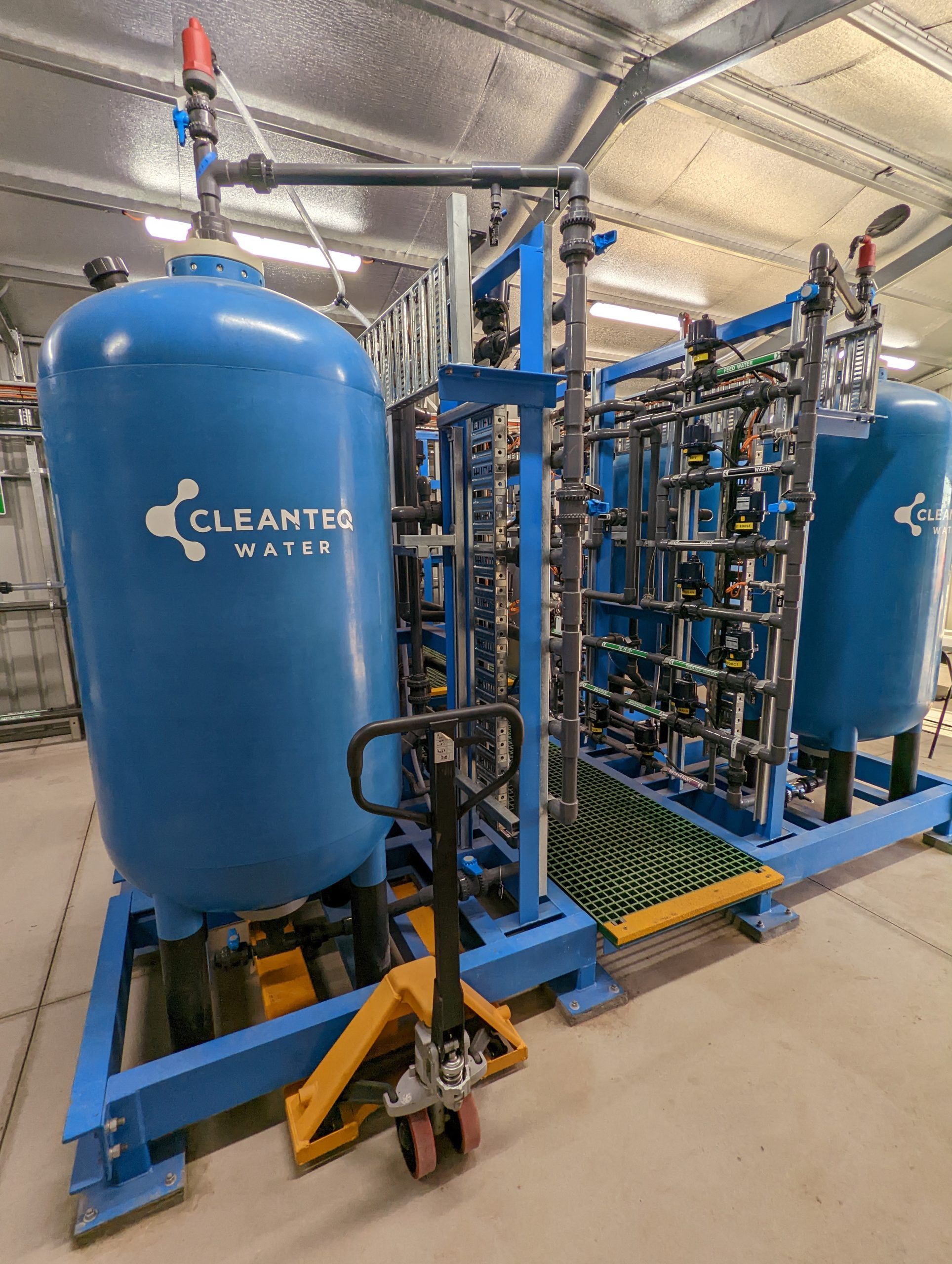 In this application, Clean TeQ Water has used ion exchange technology to remove the naturally occurring uranium from the bore water. The ion exchange process has been designed to operate with a minimum of by-products. Clean TeQ Water will continue to support Power water Corporation through remote monitoring to ensure reliable operations and minimum disruption to the water supply.
Clean TeQ Water is proud to confirm that it has met the delivery milestone of 16 December 2022. The delivery has been achieved safely, on time, and on budget by Clean TeQ Water's experienced multidisciplinary team. The 8-week validation period will commence in mid-January 2023.
This project is one of several projects that Clean TeQ Water is involved in that relate to improving water security and water safety, including the recently signed Townsville contract. As demand growth continues to be driven by climate change, the use of advanced technology to improve water security is a focus of the market for the Company.
"The delivery of the design, manufacture and construction of the water treatment plant at Laramba in the Northern Territory is testament to the capability and commitment of the entire Clean TeQ Water and the Power Water team that supported the project outside Alice Springs. We are also proud to be part of the Northern Territory Government's program to provide better water quality to remote communities.

Willem Vriesendorp

Chief Executive Officer