Clean TeQ Water Wins NT Project Award for Laramba Water Treatment Plant
Clean TeQ Water is thrilled to announce it has won the Regional Infrastructure Project Innovation Award in a joint submission with Power and Water Corporation for the Laramba Water Treatment Plant at the prestigious NT Water Awards, hosted by the Australian Water Association. The Laramba Water Treatment Plant is a customised ion exchange plant delivered by CNQ for Power and Water Corporation at the Laramba community, roughly 200 km north-west of Alice Springs. The plant removes naturally occurring uranium from the groundwater which the community uses for drinking.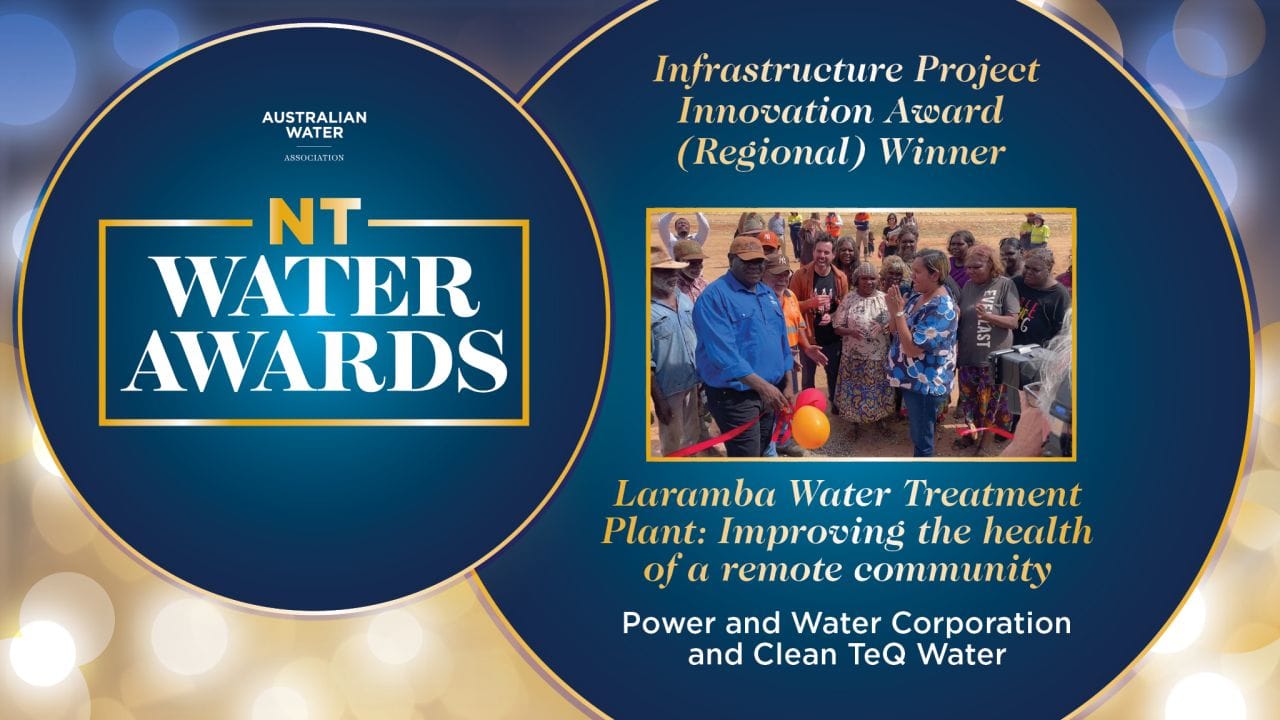 The 360 kilolitres per day ion exchange plant was funded by the Territory Labor Government's $28 million commitment to address critical water supply infrastructure needs in remote Aboriginal communities that are experiencing water quality and security stress. Data from the plant's initial testing period showed the plant successfully removed uranium to undetectable levels, and since commissioning monthly water quality analysis shows the plant continues to meet the Australian Drinking Water Guidelines target.
"This award highlights our role in pioneering innovative projects that have a positive impact on both the environment and the communities they serve. We hope this award will support our efforts to deliver additional projects for remote and regional Australian communities with critical need for improved water quality."

Peter Voigt

CEO, Clean TeQ Water
We extend our gratitude to the Australian Water Association, the Laramba community, our employees and our partners who have contributed to this achievement. We also would like to thank Power and Water Corporation for supporting a collaborative approach to the project, resulting in the project being delivered on time, on budget, and receiving a highly positive response from the community.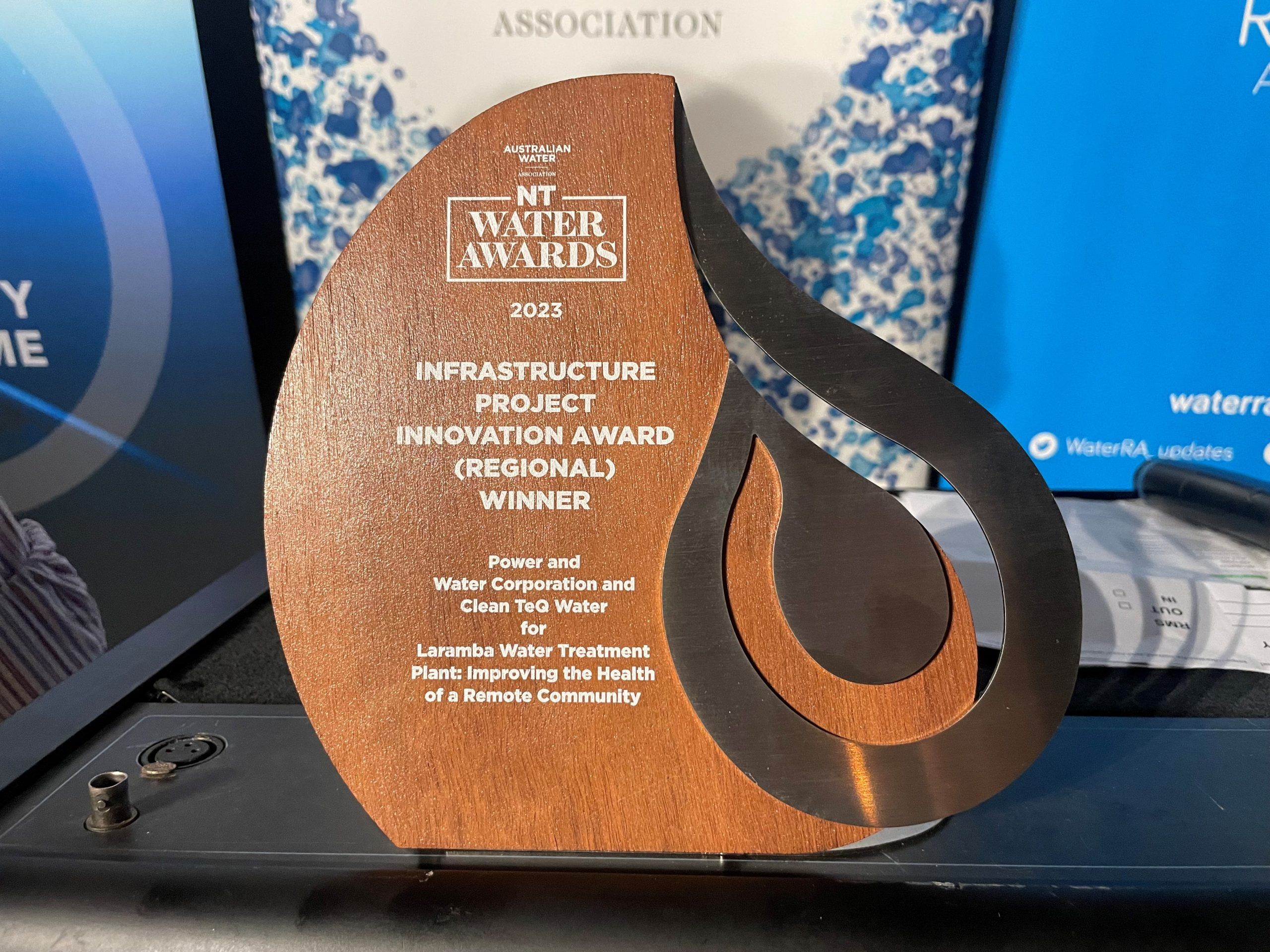 Winning the NT Award automatically shortlists the project for the National Water Awards, to be presented at the Australian Water Association's OzWater Conference taking place in Melbourne in April 2024.
Clean TeQ Water is proud to have been a part of this project, and we aim to continue making a positive impact towards a future where all Australians having access to safe drinking water.
Laramba Launch Video