Clean TeQ Water Presenting and Exhibiting at ALTA2020
Clean TeQ Water will be exhibiting and presenting at ALTA 2020, one of the world's largest metallurgical conferences. Due to COVID-19 the conference and exhibition have gone online, with Clean TeQ exhibiting at a virtual booth during the event.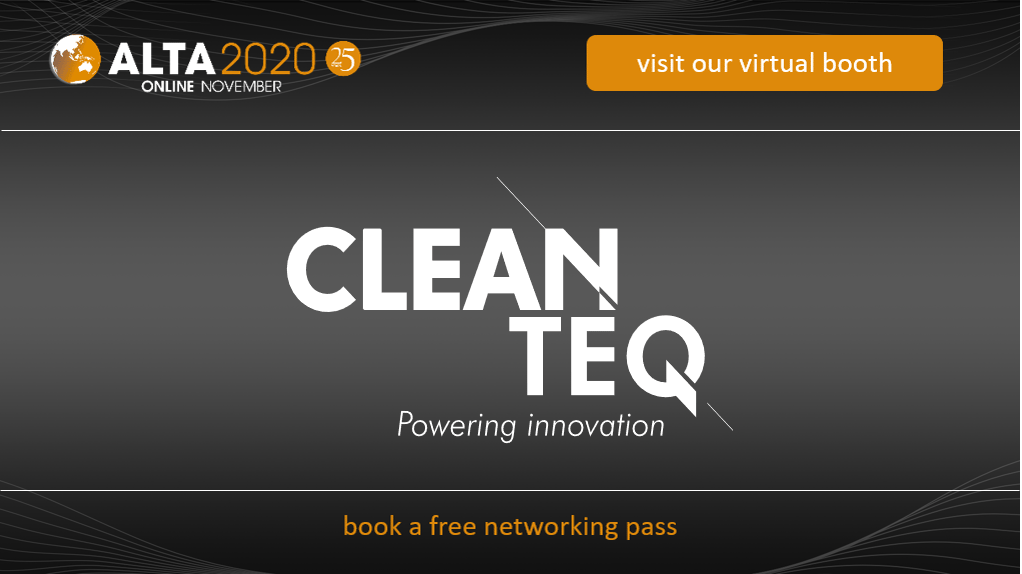 Clean TeQ Water's Business Development Manager, Sivan Iswaran, will be presenting a paper at the conference titled, "Ion Exchange – Bringing Flexibility, Robustness, and Higher Recoveries to Mine Water Treatment". The paper will focus on Clean TeQ Water's DESALX® technology and provide a case study on the water treatment plant installed at the Fosterville gold mine.
Sam Spencer, Clean TeQ's Principal Engineer for Technical Development and Modelling, will also be providing a presentation about Clean TeQ Sunrise, titled "Nickel Sulfate for Lithium-Ion Batteries – How Alternative Production Pathways Impact Greenhouse Gas Intensity".