Clean TeQ achieves successful customer acceptance of world first CIF® plant in Oman
"Achieving successful customer acceptance of commissioning and handover of the world's first ever commercial scale CIF® plant for this application is a moment of great significance for Clean TeQ. Confirmation from the customer that the plant is performing to expectations is strong validation of our proprietary continuous ion exchange technology. It is also excellent demonstration of the capability of our team in designing, constructing and commissioning effective, tailored industrial water purification and metal extraction systems. We will be seeking to maximise the leverage of this success to continue to grow our business.

Sam Riggall

Clean TeQ Managing Director
Clean TeQ was engaged by Multotec, the Company's sales and delivery partner in Africa, under a design, procure and construct contract to deliver a waste water treatment system at an antimony processing facility in Oman. The CIF® plant, utilising the Company's proprietary continuous ion-exchange technology, is designed to remove a range of deleterious elements from up to 200 tons of waste water per day. By treating the waste, the customer is able to recycle a significant proportion of the water for re-use in their processing plant, rather than disposing of it. This provides a valuable cost saving for the customer in a geographic location where water is relatively scarce. Recycling the water also results in environmental benefits by significantly reducing the volume of waste which would otherwise need to be disposed.
The plant consists of a number of precipitation steps to remove antinomy, arsenic and hardness, followed by Clean TeQ's proprietary two stage CIF® system to extract calcium and magnesium sulphate plus any remaining heavy metals, followed by reverse osmosis to desalinate the water and prepare it for re-use.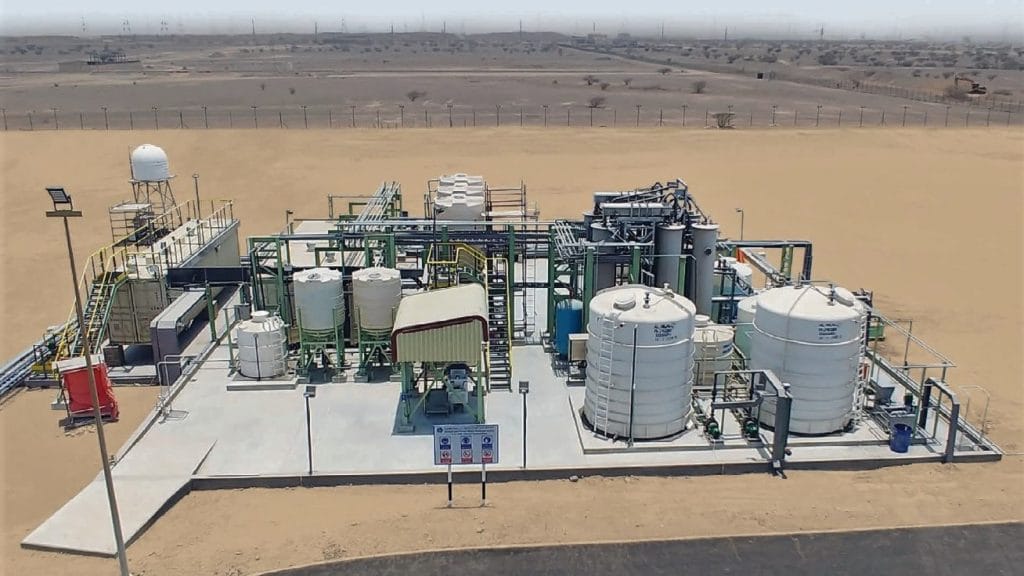 Clean TeQ has received formal notification from the customer that the plant has been successfully commissioned on waste water. Accordingly, Clean TeQ has now officially handed over the plant to the customer, who is now responsible for progressing the remaining commissioning and ongoing operational processes.
Achieving customer acceptance of commissioning and handover of the plant demonstrates the effectiveness of the Company's proprietary technology as well as the capability of the Clean TeQ Water team. The plant was custom designed by Clean TeQ engineers in Melbourne, Australia, to meet the water treatment specifications required by the customer. CIF® plant fabrication, procurement and delivery was undertaken by Company personnel primarily based in Beijing. Equipment erection and installation was undertaken by a local construction contractor under supervision of Clean TeQ and Multotec.