The thickening of mine tailings removes a portion of the liquid phase, increasing the density of the solid waste and reducing the footprint of storage dams.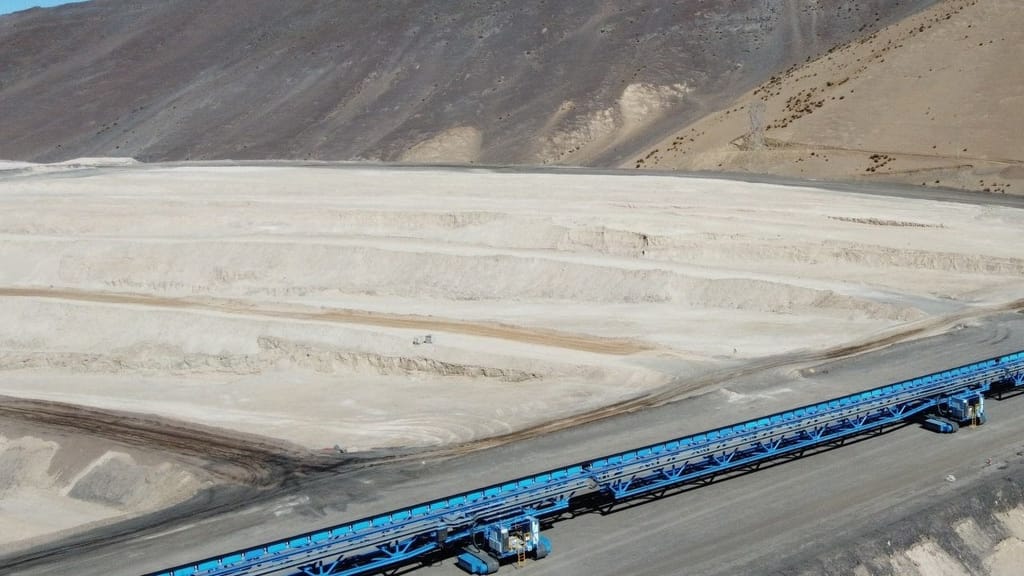 Mine tailings are the residual materials left over after valuable minerals have been extracted from ore. These tailings typically consist of water, finely ground rock particles, and various chemicals used during the extraction process. If not properly managed, mine tailings can pose significant environmental and health risks, including water pollution, habitat destruction, and the release of harmful substances into the ecosystem.
Thickening is becoming a crucial step in mine tailings management, aimed at reducing the moisture content of tailings and increasing their density. Gravity thickening, mechanical filtration, centrifugation, and flocculation & sedimentation are commonly employed techniques, and each of these come with pros and cons.
Our Tailings Thickening Technology, ATA®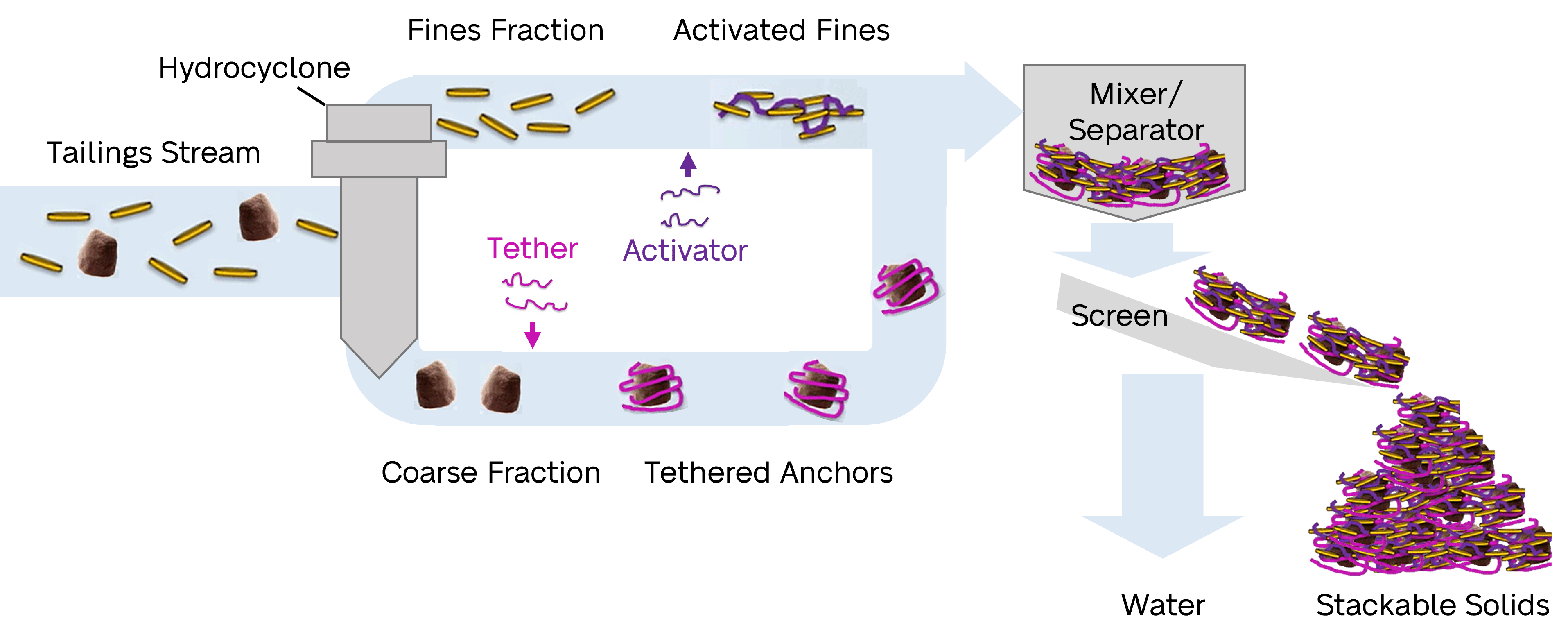 Our ATA® (Activator, Tether, Anchor) technology uses proprietary polymers to rapidly dewater mine tailings. The tailings stream is first split into finer and coarser fractions using conventional methods such as hydrocyclones. The fines stream is combined with the activator polymer to produce activated fines, and the coarse stream is combined with the tether polymer to produce tethered anchors.
When the streams are mixed, the activated fines and tethered anchors solids immediately stick together. The mixture is then screen filtered under its own gravity to separate the solids from the water. Unlike some other tailings dewatering technologies, the solids formed don't disperse in water and have a high geotechnical strength, allowing them to be directly stacked.
In an era where responsible mining practices and environmental stewardship are non-negotiable, mine tailings thickening processes are becoming increasingly important. By effectively reducing moisture content and increasing tailings density, tailings thickening mitigates environmental risks, optimises resource management, and contributes to a greener future.
Benefits of Tailings Thickening
ELIMINATE TAILINGS PONDS AND REDUCE WASTE
REDUCED RISK OF TAILINGS DISASTERS
IMMEDIATE RECOVERY OF HIGH QUALITY WATER
CAN BE USED FOR NEW MINES OR REMEDIATION
Get in touch
Find out how we can help with your tailings challenge using the contact form below.