Dry stacking tailings processing separates the solids and liquid phases of tailings, allowing solids to be stacked and eliminating large storage dams.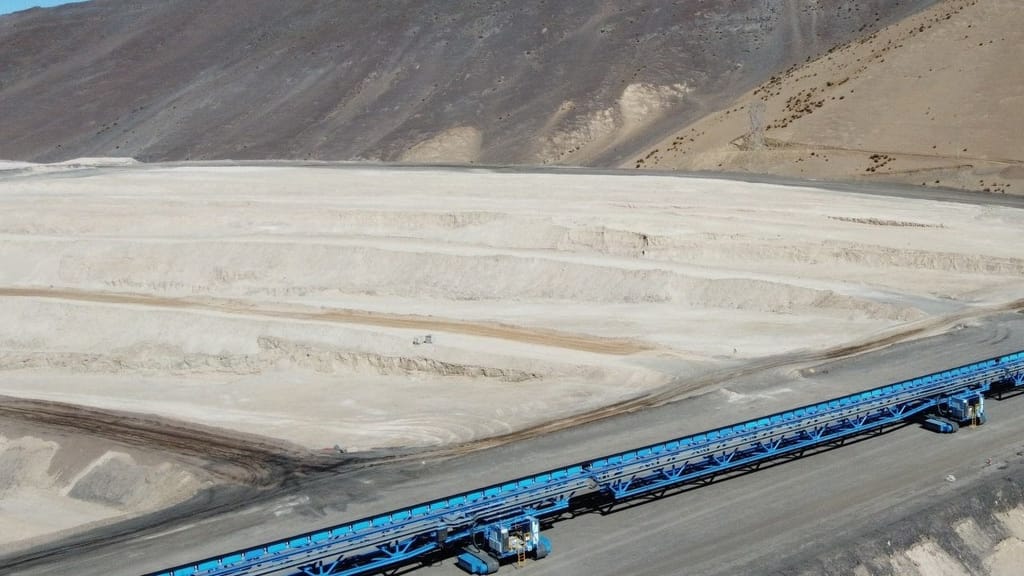 Dry stack tailings, also known as filtered tailings, represent a modern approach to tailings management in mining operations. Unlike traditional wet tailings, where tailings are mixed with water and stored in ponds, dry stack tailings involve dewatering the tailings to remove excess moisture before stacking them in a controlled manner. This results in a stack of solid tailings that can be stored securely, greatly reducing the risk of tailings dams disasters which have plagued the mining industry for decades.
Our Dry Stack Processing Technology, ATA®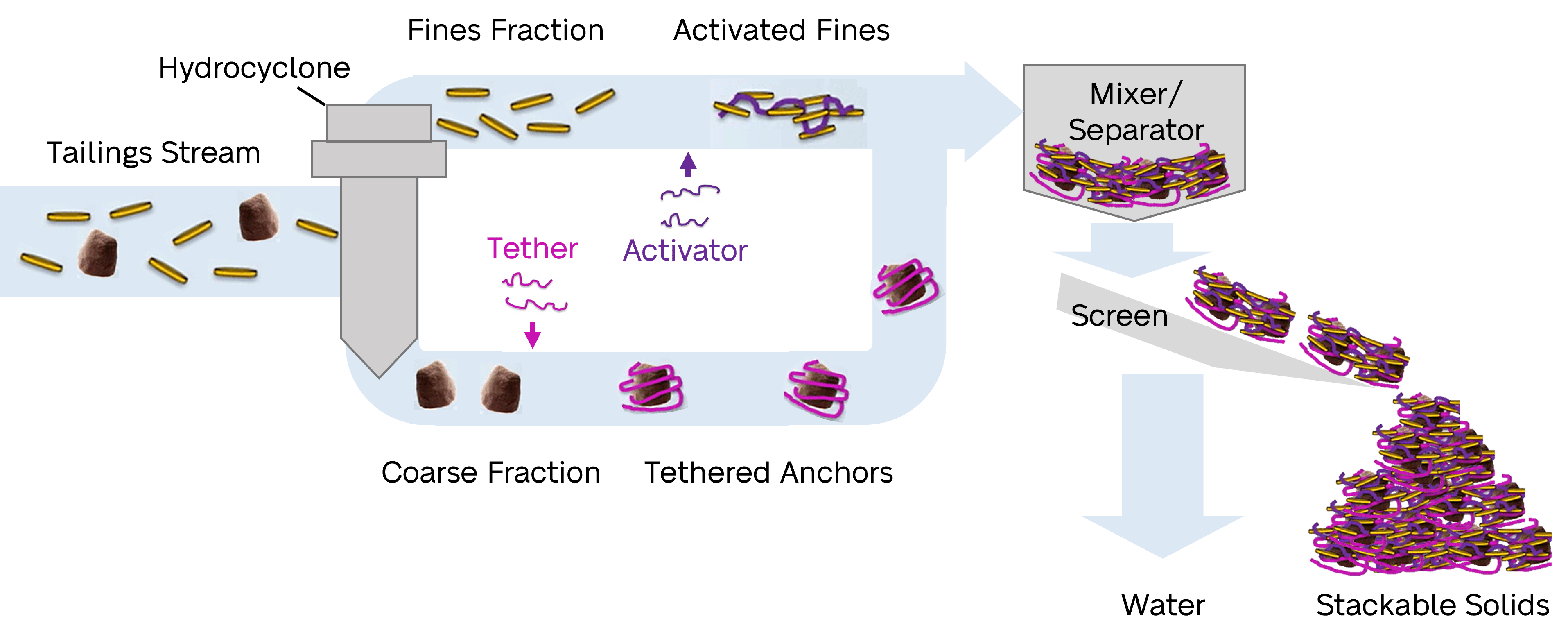 Our ATA® (Activator, Tether, Anchor) technology uses proprietary polymers to rapidly dewater mine tailings. The tailings stream is first split into finer and coarser fractions using conventional methods such as hydrocyclones. The fines stream is combined with the activator polymer to produce activated fines, and the coarse stream is combined with the tether polymer to produce tethered anchors.
When the streams are mixed, the activated fines and tethered anchors solids immediately stick together. The mixture is then screen filtered under its own gravity to separate the solids from the water. Unlike some other tailings dewatering technologies, the solids formed don't disperse in water and have a high geotechnical strength, allowing them to be directly stacked.
As the mining industry strives for greater sustainability and reduced environmental impact, dry stack tailings have emerged as an excellent solution. Their benefits, including water conservation, enhanced safety, reduced environmental footprint, reduced risk, and faster site rehabilitation, make them a compelling alternative to traditional tailings storage methods. By adopting dry stack tailings management systems, mining operations achieve better ESG outcomes and contribute to a more sustainable future.
ELIMINATE TAILINGS PONDS AND REDUCE WASTE
REDUCED RISK OF TAILINGS DISASTERS
IMMEDIATE RECOVERY OF HIGH QUALITY WATER
CAN BE USED FOR NEW MINES OR REMEDIATION
Get in touch
Find out how we can help with your tailings challenge using the contact form below.